Now You See it, Now You Don't
When it comes to where the litter box should be located, there can sometimes be a disagreement among the human family members. As a result, the litter box may end up getting moved around quite a bit until all members of the family reach a mutual decision. Unfortunately, the now you see it, now you don't litter box game can result in a very confused cat.
This is where it's important to plan ahead and discuss the pros and cons of locations with everyone before you end up playing musical litter boxes. The more difficult it is for the cat to locate the box, the easier it will be for him to choose your carpet when nature calls.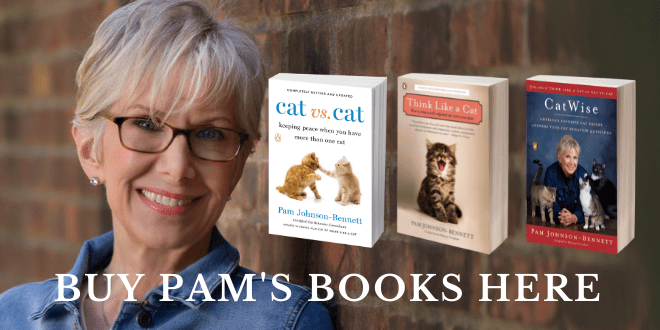 Low-Stress Relocation
If you need to change the location of the litter box, place a second box in the proposed new spot before moving the original box so the cat can test-drive the new one while having the security of the old location. When your cat is comfortable with the new location and is using it consistently you can gradually move the old box a few feet a day until it's right next to the new box. Once they're close together you can then dispose of one of the boxes.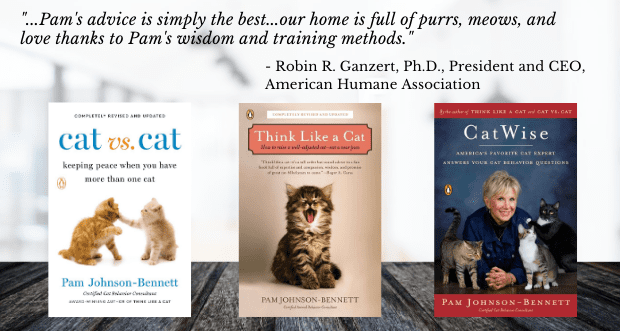 If you decide not to get a temporary second box to do a gradual transition then you'll have to move the original box a little at a time toward the new location. Key word here is gradual!
Your Cat's Needs Must Come First
Make sure the new location you've chosen for the litter box is one your cat will find convenient and appealing. If you're trying to relocate the box to an area that puts it in a remote area, keep in mind 1) it will be less convenient for the cat, and 2) it will be less likely to get scooped and cleaned regularly. Those are two factors that easily contribute to a litter box aversion problem waiting to happen.
Need More Help?
For more specific information on how to create the ideal litter box set-up or how to deal with a litter box problem, refer to the best-selling books by Pam Johnson-Bennett. Pam's books are available at bookstores everywhere, through your favorite online book site, as well as here on our website.