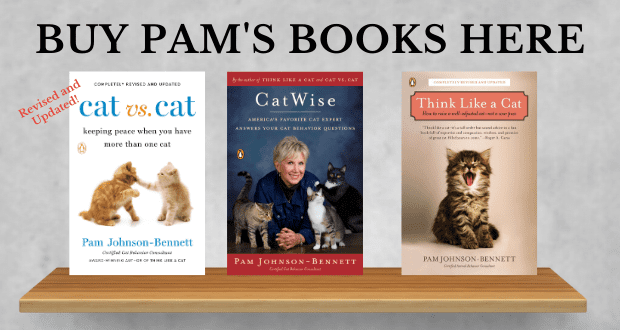 Take Action When You See a Cat Outdoors
All-too-often, many people ignore the cat spotted outdoors. If the weather is dangerously cold, don't assume that cat will find his way home in time. Do your best to bring that cat indoors to protect him from harsh and dangerous temperatures. Hopefully, the cat will be mircochipped and if you bring him to the shelter or veterinary clinic, his family can be contacted. At the very least, keep him safely indoors during bad weather. Don't assume that someone else will take care of him.
Taking Care of Ferals
If you feed and care for ferals, provide dry, safe, outdoor shelters that will protect them from harsh temperatures and winds. Keep in mind that the cats will create moisture inside the shelters so you'll have to change whatever bedding you use on a regular basis.  Use heated bowls for water or else you'll have to change the water multiple times a day. Keep track of food as well because of how quickly it can freeze. For information on how to create outdoor shelters for feral cats visit the website of Alley Cat Allies.
Need More Information on Cat Behavior?
For more information on cat behavior and how to create an enriched and healthy indoor environment, refer to the books by best-selling author Pam Johnson-Bennett. Her books are available at bookstores everywhere, through your favorite online book retail site and also here on our website.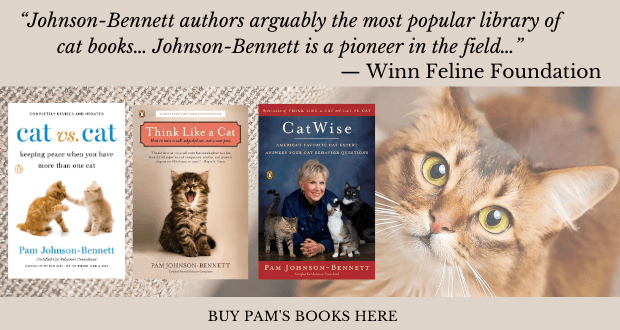 If you have a question about your cat's behavior, you can find information in the articles on our website as well as in Pam's books. If you have a question regarding your cat's health, please contact your veterinarian. This article is not intended as a replacement for your cat's veterinary care.