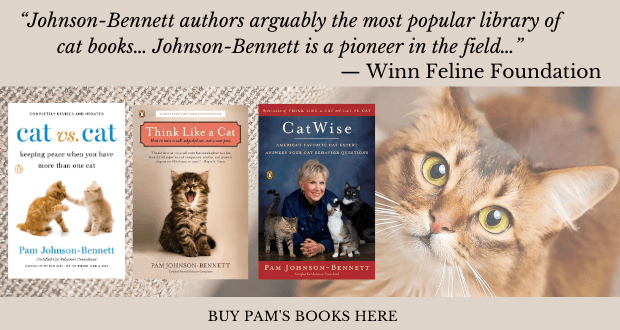 Remember the Importance of Success for Your Cat
If you never win at games it can become very frustrating. Let your cat enjoy many successful "captures" so he can build confidence and find enjoyment and satisfaction. The more fun he has, the more he'll associate these positive experiences with you. That's a great way to strengthen the bond between you both.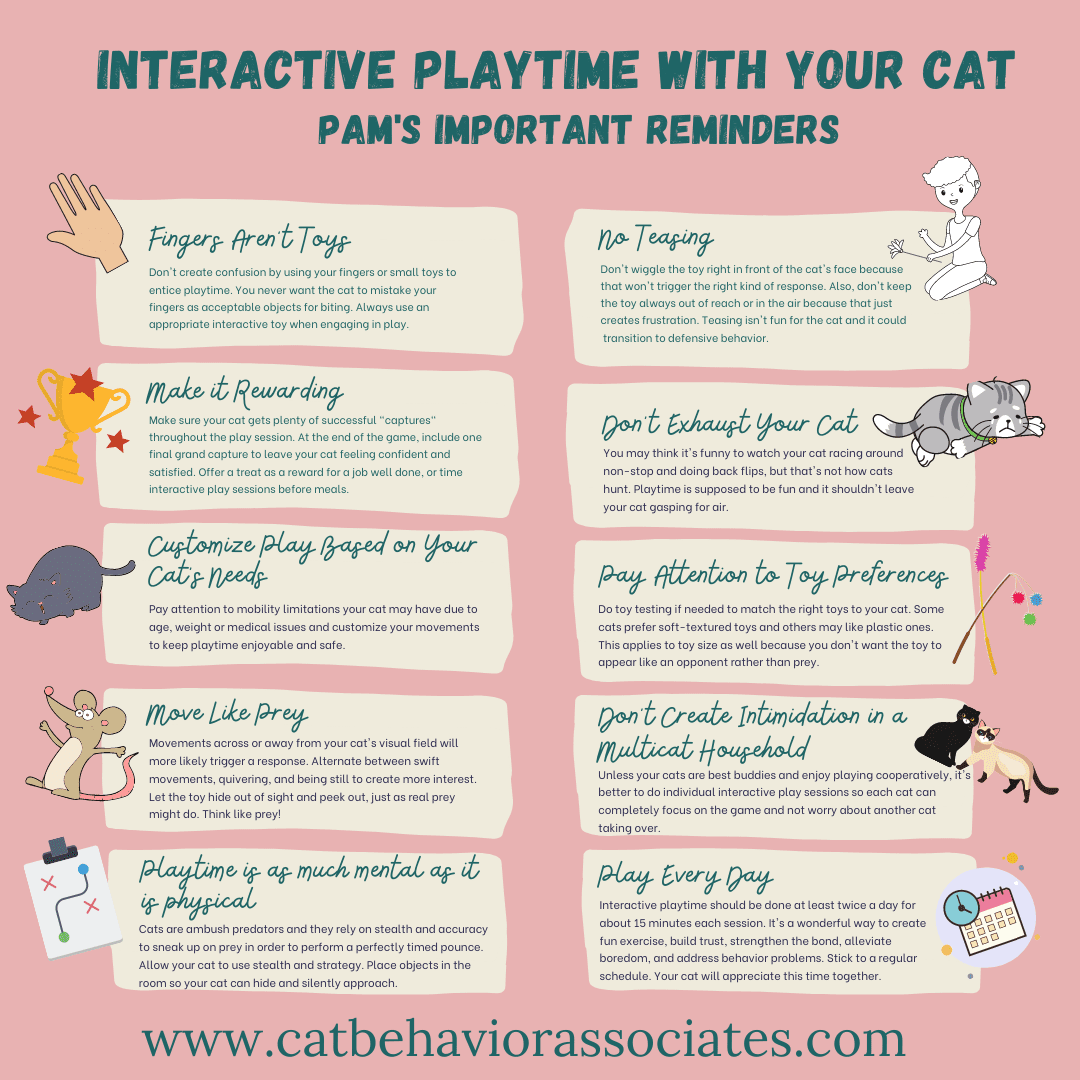 Want More Information?
For more specific tips on interactive play and play therapy, refer to the best-selling books by Pam Johnson-Bennett. You can find the books in bookstores everywhere, through your favorite online book retail site and also right here on our website.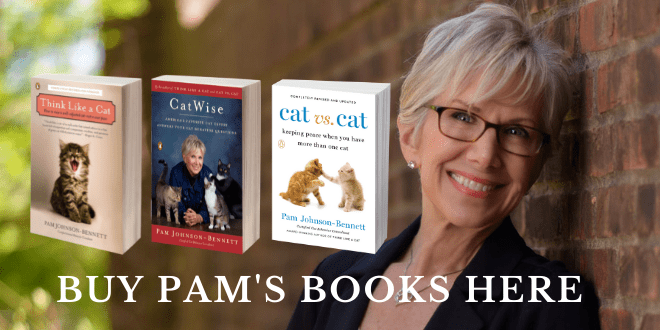 You can find more information on cat behavior and training in the articles on our website as well as in Pam's best-selling books. If you have a question regarding your cat's behavior or health, please contact your veterinarian. This article is not intended as a replacement for your cat's veterinary care. This article is for information purposes only and not offering medical advice or providing a medical diagnosis.