Make a note of any questions or concerns you have about beforehand so you don't forget to mention something. If you're bringing in more than one pet at a time, it can be easy to forget to mention a concern so putting a list on your phone or writing some questions on paper can help prevent you from having to call the clinic later.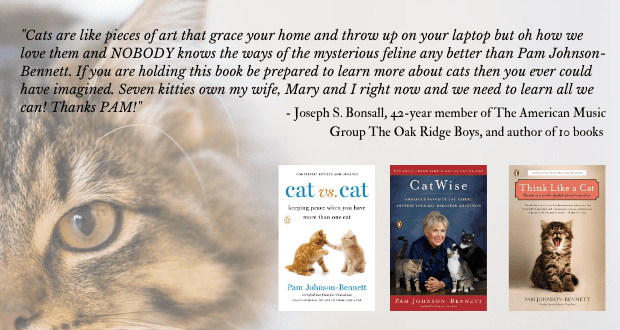 Take a Video
If your cat displays a particular behavior, has a periodic cough or exhibits anything that may not be displayed at the veterinary clinic you can always whip out your smart phone and capture the behavior on video. This can be a valuable tool for your veterinarian so she/he can see what is exactly going on.
If your cat's problem is related to litter box avoidance, it's also a good idea to take a picture of the litter box set-up to show your veterinarian. This way, if the problem doesn't turn out to be medical, the veterinarian may notice something that might be related to why your cat is eliminating outside of the box.
Quality of Life
A current problem or the possibility of a potential health issue detected during a wellness exam can make a huge difference in your cat's quality of life. Regardless of whether your cat is the most pampered indoor kitty or an outdoor street-smart cat who appears more than capable of taking care of herself, EVERY cat needs veterinary care.
Need More Information?
If you have a concern about your cat's health or behavior, contact your veterinarian. If your cat is displaying a behavior problem, there could be an underlying medical cause. Please see the veterinarian before assuming a problem is behavioral. ANY change in your cat's behavior, appetite, litter box habits, grooming habits, appearance, water intake or activity level could be a red flag indicating an underlying medical problem.
For more specific information on cat behavior and training, refer to any of Pam's books.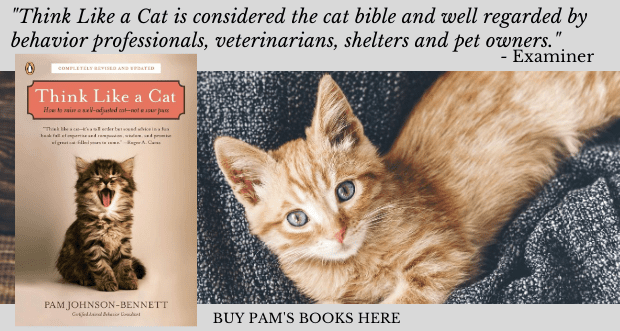 For more information on cat behavior and training, refer to the articles on our website and the best-selling books by Pam Johnson-Bennett. If you have a question about your cat's behavior or health, contact your veterinarian. This article is not intended as a medical diagnosis nor is it a replacement for your cat's regular veterinary care. This article is for general information purposes only.