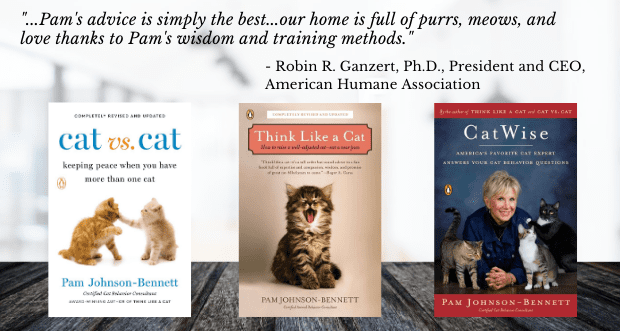 Need More Information?
For more specifics on how to establish a good bond with your cat, refer to any of the books by best-selling author Pam Johnson-Bennett. Pam's books are available here at our website, through your favorite online book retail site and also in bookstores everywhere.
If you have a question about your cat's behavior, you can find information in the articles on our website as well as in Pam's books. If you have a question regarding your cat's health, please contact your veterinarian. This article is not intended as a replacement for your cat's veterinary care.