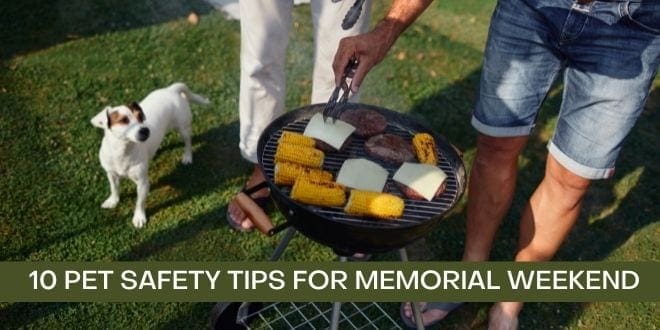 Wishing you and your pets a wonderful and safe Memorial Day weekend. As you're getting ready for those cook-outs and picnics and the start of summer, keep these 10 pet safety tips in mind:
Tip #1: Keep water handy. If your pet is outdoors with you be sure to have fresh water handy and place the water bowls in the shade. Keep in mind that shade locations will change as the day goes by. Monitor the water level so you'll know when it's time to replenish. If it's very warm out, place a couple of ice cubes in the water to keep it cool.
Tip #2: Always supervise around the pool. Don't leave pets unsupervised near the pool. Even if you're sure your dog or cat wouldn't willingly jump into the pool, they could get pushed in by accident. A child may think it's funny to place the dog or cat on a float in the pool so make sure everyone is always supervised.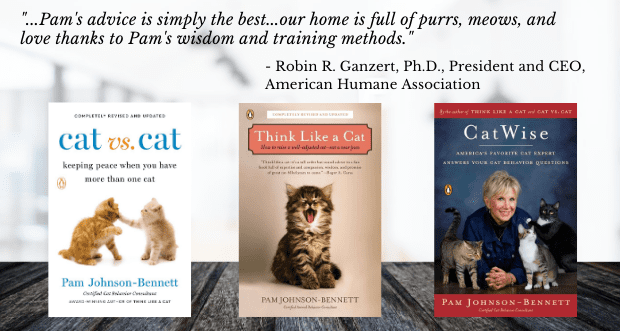 Tip #3: Grill safety. Watch pets around hot grills, candles or lanterns. The long tail or your dog or cat could easily swish too close to a candle lantern. When it comes to grills, the enticing smells could cause a dog to put his paws on the grill to try and reach the food. Small grills could be knocked over.
Tip #4: Provide access to shade. Be sure any outdoor dog or cat always has a comfortable place in the shade. Don't tether a pet because shade locations will change during the day. Tethering also doesn't allow an animal to move away from bees or other annoying insects.