Ears in airplane mode
Ears flattened back against head
Cat looking back at your hand
Dilated pupils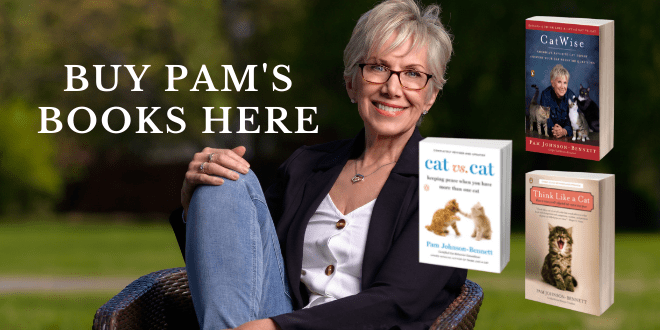 4. End on a Positive Note with Your Kitty
The way to help a cat feel more comfortable with being petted is to pay attention to his tolerance level so you can stop petting well in-advance of an attack. Pay attention to his body language and stop petting before the warning signals start appearing. For example, if you know that you can typically pet your cat for about three minutes before he bites, then in order to keep this a positive experience, stop petting after about a minute-and-a-half. Leave your cat wanting more. When you stop petting while the experience is still positive then it breaks that chain where your cat feels the only want to end the session is to be aggressive. At the very least, stop petting the second you see the first body language red flag.
Pay attention to where on the body your cat likes to petted and where he doesn't. He may enjoy being petted on the back of the head but not at the base of the tail. Petting in some areas may actually cause too much stimulation.
 5. Never Punish Your Cat
If you yell at, hit or chase your cat for biting you during a petting session then you will only accomplish one thing – you'll increase his fear of you and that's a surefire way of damaging the human/cat bond. He isn't biting you because he's mean; he's biting because he feels he has no other option. From his point of view all other forms of communicating with you have failed. He was left with no choice. If you watch his body language, pet in the body locations he likes and you stop petting long before he reaches his tolerance peak, you stand a very good chance of changing his mind about physical contact.

If you have a question about your cat's behavior, you can find information in the articles on our website as well as in Pam's books. If you have a question regarding your cat's health, please contact your veterinarian. This article is not intended as a replacement for your cat's veterinary care.