If an indoor fogger or surface sprays are needed your veterinarian will advise you on which products are safe for cat households. Even with safe products though, all pets will need to be removed from the home during treatment.
If the flea infestation is very heavy you may need to steam clean your carpets in order to kill the flea eggs.
If your pets are protected by flea control products but you find that you're getting bitten by fleas yourself then it may mean that the infestation is extremely heavy. The fleas may be searching for an acceptable meal since they can no longer feaster on Fluffy or Fido. In this case you may need to contact a professional to treat the indoor environment with a product safe for pets.
The Outdoors
Flea control for the outdoor environment is next to impossible. That's why it's crucial to have your cat on either the topical or oral flea control products. If the infestation is very bad, talk to a professional about using an environmental outdoor flea control product that is safe for pets.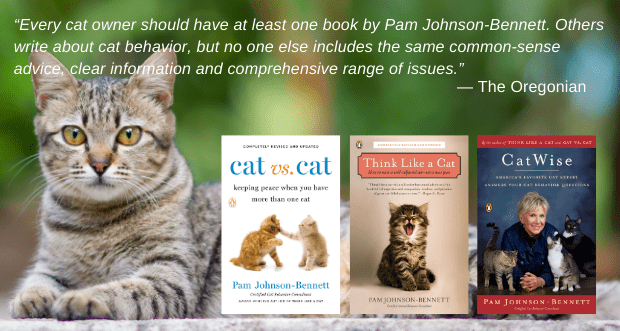 Animals who roam through your yard can also carry fleas. Don't be a food source for roaming animals so they won't take up residence in your yard.
Need More Information?
Consult with your veterinarian regarding the wide variety of flea control products that are safe for cats.
For more information on cat behavior and training, refer to the books by best-selling author Pam Johnson-Bennett.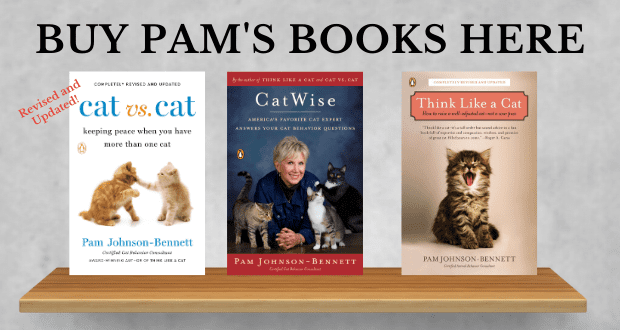 For more information on cat behavior and training, refer to the articles on our website and the best-selling books by Pam Johnson-Bennett. If you have a question about your cat's behavior or health, contact your veterinarian. This article is not intended as a medical diagnosis nor is it a replacement for your cat's regular veterinary care. This article is for general information purposes only.