When you think of a pet being fearful of fireworks, the image of a trembling, whining or drooling dog may come to mind, but what about cats? Your cat may also be frightened by fireworks.
It makes sense that July 5th is the busiest day at the shelters due to dogs and cats who have bolted out of their homes in fear or become disoriented and terrified from the sight, smell and sound of July 4th fireworks. New Year's Eve is another popular time for fireworks.
A time that is festive, fun and exciting for most Americans is often terrifying for dogs, cats, horses, other livestock and even wildlife. Unfortunately, the fireworks aren't always confined to just one day either. Your enthusiastic neighbors may begin the celebration several days in advance and continue for days after the Independence Day holiday.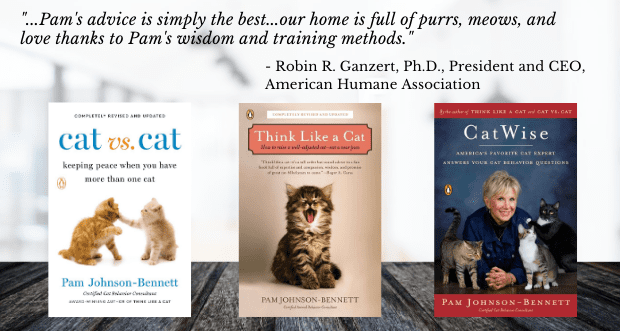 Before getting into the calming tips, here's an important safety tip that should be taken care of if you haven't already: Have your cat microchipped. Even indoor cats should be microchipped in case of an escape outdoors. ID tags on collars are good but they can become separated from the cat. The safest form of identification is the microchip. The information on the registry should also be up-to-date. It's also a good idea to make sure you have a current picture of your cat. Most cat parents have quite a few current pictures on their phones already but just double-check that you have a clear and sharp picture just in case the unthinkable happens and your cat gets lost.