Does this describe your home? You get up out of bed and start walking to the bathroom, only to have your ankles become the target of a cat attack. Does your cat hide under the bed until the moment when she sees your bare feet hit the floor and then she sinks her teeth or claws into your flesh? Perhaps your cat waits around the corner for that moment when you walk down the hallway and then she launches into a perfectly timed ankle attack. Is there a solution? Yes.
Your Cat's Ankle Attraction
The reason your cat targets your ankles is because they're a moving target and if there's no other option for play or stimulation, the cat will focus on what's currently available. The prey-drive is triggered by objects moving across or away from the cat's visual field. If your cat isn't getting adequate stimulation and playtime opportunities through interactive play therapy or adequate environmental enrichment then she's going to take it upon herself to find a substitute. Unfortunately, that substitute is a painful one to the human family member.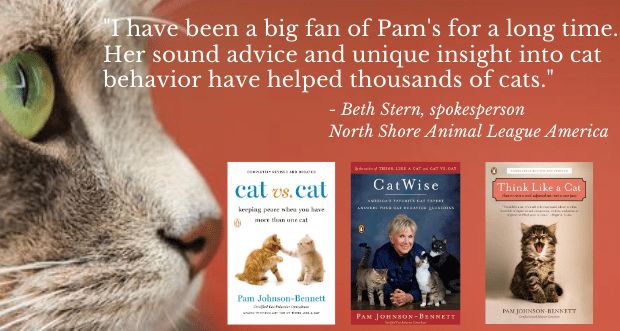 Increase the Fun Factor for Your Cat
In order to stop the ankle attacks you need to provide the cat with a better option and that comes in the form of playtime opportunities with appropriate toys. You'll do this in two ways. First, set up a schedule of doing interactive play therapy on a daily basis. Use a fishing pole-type toy so you can mimic the movements of prey. The fishing pole toy also puts a distance between your skin and the cat's teeth so it teaches the cat what is an acceptable target. Since cats would have several opportunities to hunt in an outdoor setting, schedule at least two interactive play sessions per day.