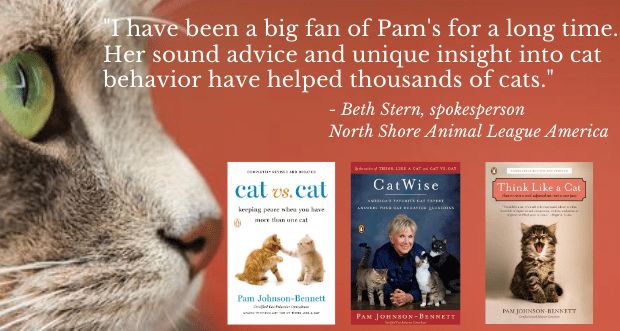 Trick-or-Treaters at the Door
If your cat has a habit of door darting whenever it's open, then Halloween can be a real challenge for you. To keep your cat safe, place him in a separate room to prevent the chance that he might slip out the door as you're dropping candy into the open bags of trick-or-treaters standing just outside your open door. I live in Tennessee and Halloween is often warm enough where the neighbors set up chairs and sit in their driveways to greet the trick-or-treaters. This method cuts down on the constant doorbell ringing that upsets the family cat or dog inside. If it's too cold in your area of the country and the sound of the doorbell is freaking out the family pet, consider setting up a basket of candy on your front porch with a "please take one" sign. This is also a good option if you're going to be out for the evening and the dog and or cat left at home gets upset by the ringing of the doorbell. This way you won't disappoint any trick-or-treaters who come to your home and you also won't upset the pets indoors.
Halloween Candy
Speaking of candy, it's not a healthy snack for cats and chocolate is especially toxic. Cats don't typically have a sweet tooth but if your cat has gotten into the habit of swiping food from the table or has been exposed to sweet food from family, make sure all candy is kept out of kitty's reach. Even the wrappers can potentially cause choking so make sure all candy is unreachable by even most determined candy-hunting feline..