Stress and Fear
There are many reasons why cat parents may be reluctant to take their cats in for wellness exams. Cost is high on the list but another reason often cited is it's too stressful for the cat and the human family member. It may be very difficult to get the cat in the carrier at home and she may become too difficult to handle while at the clinic (and even after returning home). Fear of stressing the cat out or fear of handling an aggressive cat are absolutely legitimate concerns but you can't let that be the reason for neglecting to provide medical care. If your cat gets stressed out at the very sight of the cat carrier then it's time to do some behavior modification work to help her become more comfortable with travel. This process is important to do anyway because there may be times when you have to transport your cat that doesn't include a veterinary visit and it shouldn't be stressful. It may not be something your cat looks forward to but it shouldn't cause her to fear for her life.
Less-Stressful Veterinary Visits
If your cat becomes reactive at the veterinary clinic there are some steps you can take to limit that anxiety and make the visit a little easier on her. Your veterinarian and staff can also make the visit less stressful. Talk to your veterinarian about what can be done to make the exam easier on your cat. More and more veterinarians are becoming aware of the need to have a more cat-friendly practice and they have separate waiting room areas for cats, a cats-only exam room, and a staff trained in low-stress cat handling.
If you have concerns about the way your veterinarian or his/her staff work with your cat, have an honest discussion with them. If you still feel concerned, look for a cat friendly practice in your area.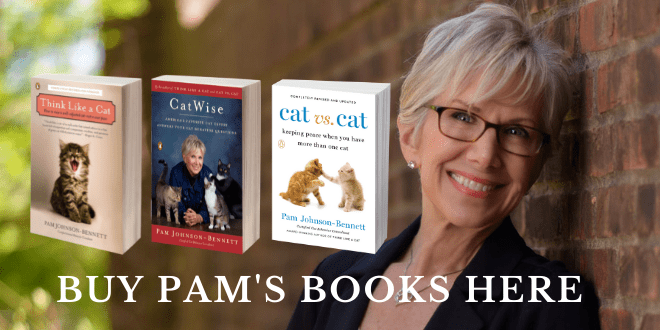 Cat Friendly Practice 
The American Association of Feline Practitioners has the Cat Friendly Practice Program to help cat parents connect with veterinarians who have demonstrated their dedication to improving the care and well-being of cats. You can go to their website, put in your zip code and see if there's a cat friendly practice near you.
Fear Free Initiative
You can also go to the website for Fear Free Pets to find a certified Fear Free veterinary practice near you. The Fear Free Initiative was started by veterinarian Marty Becker
Good Communication
Make the most of your visit with the veterinarian by bringing up any changes you've noticed in your cat's behavior, appetite, activity level, grooming habits, interaction with others, water intake or litter box habits. Something that you may not think is very significant could actually be the start of a potential medical problem.