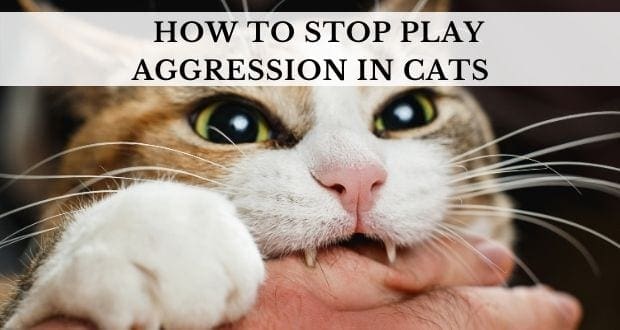 What is Play Aggression?
This is when playful bites, scratches and ambushes become more serious and can actually cause injury. It's something cat parents tend to notice more when the aggression is directed toward them, usually in the form of ankle attacks, ambushes or biting and scratching that break the skin.
This type of aggression is usually seen in kittens and young cats. As most everyone knows, cats are hunters and that instinct kicks in at a very young age as kittens play by stalking, chasing and pouncing each other. Although rough play and miscommunication may happen as kittens play with each other, this is an important time of learning.  This time spent together helps them develop healthy play skills as they take turns being the mock aggressor and learn to control the intensity of biting, scratching and wrestling. During play with littermates, kittens learn to keep their claws sheathed and not inflict injury. Kitten play also teaches necessary skills needed for survival and hunting as adult cats.
Kittens who had the benefit of being raised around littermates, learn these valuable lessons in order to keep the activity well within friendly play mode. Kittens who are orphaned or taken away from their littermates too early, miss important social lessons and may then develop play habits that include more aggressive biting and scratching.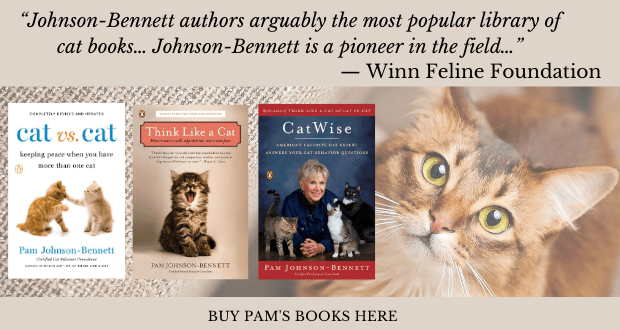 Kittens who don't receive adequate socialization, are played with improperly and roughly by humans, or not given appropriate objects or opportunities for play may also develop play aggression behavior. These cats may be less inclined to keep claws sheathed or control biting intensity.